We Offer Custom Designs for Boat Decals, Boat Wraps, & Boat Lettering
Design and decorate your boat from the inside out with our numerous graphic printing options available. Listed below are just a few premium boat graphic printing applications our team can provide. Fill out our price request form today and receive a free quote on the printing job you need done.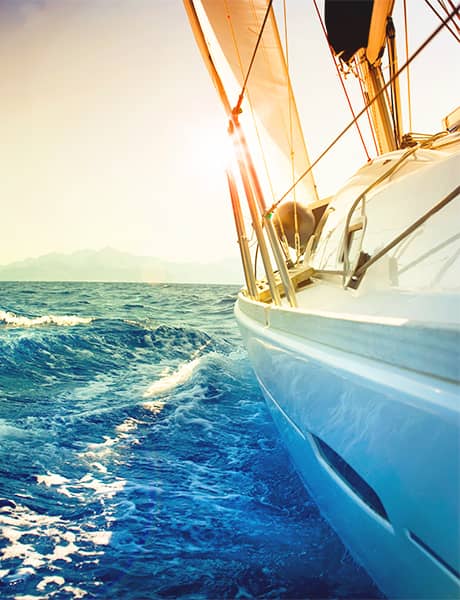 Boat Name Vinyl Decal Graphics
There is no better way to make your boat your own than you can with custom boat name graphics. Our boat name decals will make your boat's title clear and visible to read while adding extra flare with vivid graphic imagery of your choice. Fill out a quote request form today.
Boat Registration Numbers
Many state laws require that boats have their assigned registration number visibly displayed on both sides. Let us help you make your ship official with our custom boat registration number services by filling out a quote request form today.
Boat Lettering Design
Have a favorite quote, biblical passage, or phrase you would like added to your boat? Whatever your desired message is, our custom boat vinyl lettering decals will showcase the words. We can print any boat lettering fonts and sizes you need. Get a free quote today.
Personalize The Inside Of Your Boat
Display your boat's personality inside and out using our high quality printed graphics. Our custom interior boat graphics service includes boat carpet decals, vinyl boat window stickers, boat cabin wall graphics, and more. Fill out a free quote request form today and learn what we can produce for you.