Point of Purchase POP Displays
POP displays, or point of purchase displays, are a type of promotional signage placed in close proximity to areas where customers make their purchase choices. Point of purchase marketing signs are used to target in-store purchasing behavior by drawing your customers attention to what you want to sell most. POP displays do more than influence in-store impulse buy purchase decisions, they also help boost brand awareness for your business, products sold, services offered, and currents offers.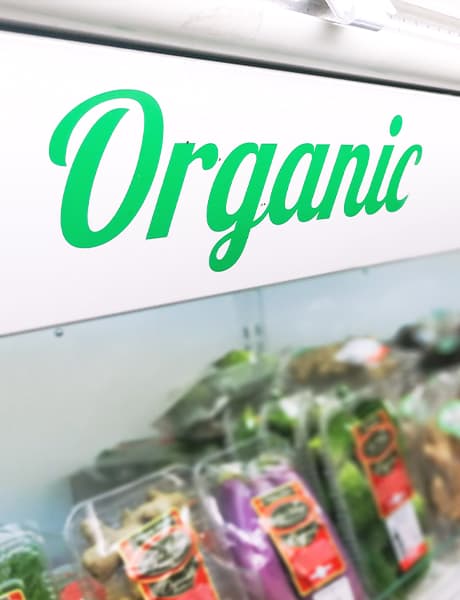 Dump Bins
As the name implies, this marketing display option is effectively a large branded bin often used for small packaged items such as candy. This display is much like a freestanding display, only instead of items neatly arranged on shelves they are instead poured into a branded marketing display bin. Fill out a free quote form today to learn more about our graphic and sign production services.
Vender Shop Marketing
With the ability to create a mini-store within a store for displaying your products complete with branded shelving and designed using your company's distinctive stylistic decorum – it is easy to see why vendor shop marketing is so impactful. Consumer packaged goods (CPG) companies often use vendor shop marketing with great success at creating a significant visual differentiation between their own products and the brands they are competing against for sales at store locations. Fill out a free quote form today to learn more.
Endcap Displays
These displays can be found at the end of retail store aisles. The benefit to endcap displays is that they allow customers to see your products without having to walk down an aisle, increasing the odds they will notice and purchase what you have to offer. We can custom design and produce a vast array of endcap display signs. Fill out a free quote form today to learn more.
Freestanding Displays
This type of standalone display does an excellent job of drawing attention to specific products. Freestanding displays are typically made of cardboard allowing for a lot of design versatility and creativity. They can be placed at end caps, in-store aisles, or anywhere they will draw attention to what you would like to sell. Fill out a free quote form today and let our graphic and print experts help you design a stunning freestanding display that gets your products sold.
Banner Stands
Banner stands are a great way to increase product awareness, even in otherwise difficult areas of a store to place advertising displays. This display type is meant for signage and advertisement purposes only – as it does not hold products. Though bigger than many other POP display options, standalone banner stands offer the added benefit of being easily moveable anytime they need to be relocated, thanks to their building materials' lightweight nature. Fill out a free quote form today to learn more and get started ordering your custom banner stands produced by Starr Graphics and Signs.