Why Cut With CNC Routing?
CNC routing makes it possible to create custom three-dimensional graphics and signs. Letter and graphic shapes printed with 3D depth visually stick out and draw more attention than any flat two-dimensional sign is capable of. CNC routing can do more than cut out shapes, it can sculpt words and images into materials with laser engraved precision using computer calculated low and high relief drill cuts.
The well established refined look created by CNC router cut signs make them a perfect addition for any business that wants to present their brand in the strongest way possible. Our CNC router cutting service is also perfect for fabricating custom wall decor, carved wood art reproductions, family name sign home decor, branded promotional items, and cabin signs. Fill out a free quote form now to learn more about our CNC cutting and routing services today!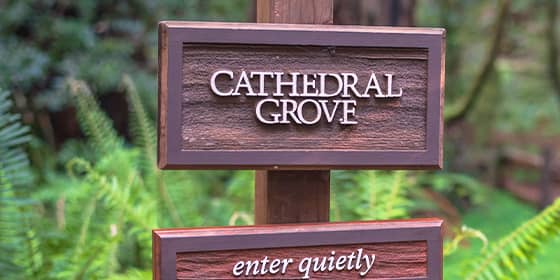 What Is CNC Router Cutting?
CNC (Computer Numerical Control) routing is a type of fabrication technology that uses computer-guided router drills to make crisp precision cut shapes with near-endless material options. CNC machines bring graphics to life by determining calculations for cutting out exact reproductions of digital designs on physical materials. CNC routers can add a range of elements to increase function and aesthetics including carving, crowning edges, and drilling holes. Have an idea for something you want custom cut using a specific material? Fill out a free quote form now to learn more about our custom CNC router cutting services today!
Custom Cut Wood Signs
The texture and visual appeal of natural wood grain creates signage with timeless beauty. CNC machine custom cut wood signs are more than attractive, they provide exceptional durability making them perfect for indoor and outdoor use. In fact, compared to other rigid substrates, wood signs are one of the most durable exterior signs you can choose.
We can CNC cut single and double-sided wooden signs into exact custom shapes with any graphic you would like to have us print on a wood sign material. Get a free quote today on your next custom wooden sign by filling out our pricing form now!