We Customize Posters for Every Need
Increase brand message awareness, inform others of upcoming events, or turn your art into printed posters for resale. With our custom poster printing services the possibilities are endless. Listed below are just a few uses for our custom poster prints. Get a free quote today.
Posters for Businesses and Offices
Poster prints can increase sales by visibly displaying current promotions, services, and product/feature menus for customers. High-quality custom posters can also help convey messages to potential clients and employees. Print your infographics, statistics, and highlighted topic points on small-sized handouts and large poster prints. Place them on cubicle and conference room walls for a more significant informational impact. Get a free quote today.

Posters for Malls & Retail Stores
Malls and retail stores have many sales displays and promotional distractions set up to grab as much attention as possible from patrons and shoppers. You need to do everything possible in order to get your products and services noticed in these high competition marketing spaces. Our premium quality larger than life posters for malls and retail stores will help prevent your brand from getting lost in the crowd while boosting your foot traffics and sales potential. Get in touch with our design team to learn more about our custom poster printing services by filling out a free quote now!
Transportation Terminal
& Airport Posters
High traffic transportation and airport terminals are premium marketing opportunities for any business. Large scale high quality custom posters with your brand and promotions on display for busy commuters is a great approach to grab attention and expand awareness. Our custom posters designed with your brand and marketing can help bring in new leads and increase your profit potential. Get a free quote today.
Hospitals and Institutions Posters
Inform school students, hospital or doctors office visitors, and anyone at your facility of essential information with our custom poster prints. Share messages about safety precautions, policies, upcoming events, and any other necessary details you want visible. Get a free quote today.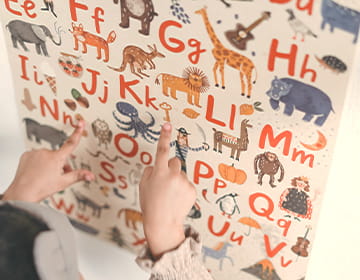 Artists & Photographers
Whether you are a painter, graphic designer, calligrapher, or any other visual artist-type, custom printed art reproduction posters are a perfect way to share your art with the world. Open a shop and sell your poster prints online or place them where you think potential enthusiasts of your work would congregate. Fill out a free quote form today.
Posters for Around the Home
We design and print customized posters for gifts and personal use. Get your favorite fictional characters, celebrities, motivation phrases, images, and any other graphic depiction you would like printed on our high-quality custom posters. Fill out a free quote form today and find out what we can produce for you.