What Is the Purpose for ADA Signs?
ADA guidelines require important safety or directional signs marked with raised characters, or signs with braille, in any building open to the public.
The Americans With Disabilities Act National Network states: "If a sign identifies a permanent room or space of a facility, including exits, directs, or informs about functional spaces of the facility, or identifies, directs to, or informs about accessible features of the facility, it must comply."
Establishments that meet ADA compliance requirements are more welcoming places for any person who has a handicap. The people who benefit from this type of signage are those who suffer from physical impairments in vision and hearing as well as cognitive, or psychological issues.
In addition to assisting customers and employees with key location directional aides such as restrooms signs and parking lot signs, ADA compliant signage also reduces the risk of liability from accidents and injuries.
Let us help you reduce liability and meet ADA compliances by filling out a free quote form today to get the signs you need.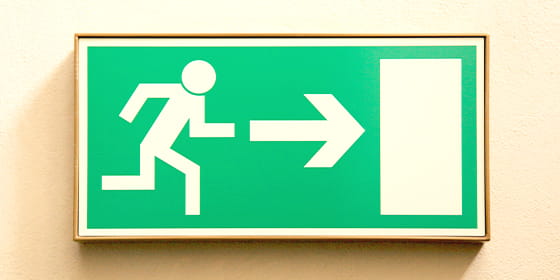 Common ADA Signs
Listed below are the most common types of building ADA Signs required by the Americans With Disabilities Act:
Restroom Signs
Stairway Signs
Elevator Signs
Phone Signs
Fire Extinguisher Signs
Exit Signs
No Smoking Signs
Wheelchair Accessible Signs
ADA Parking Signs (e.g. Reserved Parking)
In Case of Fire Use Stairs Sign
Room Signs (e.g. Fitness Center, Cafeteria, Waiting room, Conference Room, etc.)
Are ADA Signs Always Required?
The law does give some leniency for signage requirements in spaces that are considered temporary.
Under the ADA regulations section 216, the wording "not likely to change" leaves some open interpretation as to what is considered permanent or temporary.
In most instances though, spaces are classified as permanent and will require the Disabilities Act ADA compliant signage. Let us help you ensure you are compliant with ADA law by filling out a free quote form today.